The Slovak School of Osteopathy is the first school in Slovakia to provide comprehensive osteopathic education. Internationally recognized osteopaths and teachers, will provide you with a guarantee of the finest quality of education. Become part of a dynamically developing field and become one of the top experts with excellent knowledge of anatomy, craniosacral and manual therapy. Invest in your future and be the first osteopaths in the Slovak Republic.
Our school follows international standards for osteopathy training (OSEAN, WHO, EFSOET, CEN). During the 4 ½ years of study, our students complete 44 seminars and internships at specialized clinics.
WHO IS THE SLOVAK SCHOOL OF OSTEOPATY INTENDED FOR?
A doctor, physiotherapist or a healthcare professional with a masseur's qualification can become a participant in the training at the Slovak School of Osteopathy after completing postgraduate or undergraduate studies.
STUDY ORGANIZATION
The entire education cycle includes 4 1/2 years of study. Our school follows international standards for osteopathy training (OSEAN, WHO, EFSOET, CEN).
Teaching at the Slovak School of Osteopathy takes place from Friday to Sunday. Meeting dates in a given training year are received by participants prior to the start of the academic year.
REQUESTED DOCUMENTS
When enrolling at the Slovak School of Osteopathy, it is necessary to submit documentation of both secondary and post-secondary education in the form of a photocopy or scan for review.
REGISTRATION
Recruitment for the academic year 2023 will began on February 1. 2023. From this date, it is possible to submit applications and enroll in the Slovak School of Osteopathy.
COMPLETE THE REGISTRATION FORM
After verifying the submitted data, you will be contacted in order to provide details regarding the payment of the registration fee and other formalities. If you have any questions, please contact us by phone: +421 948 768 564 
Choose your tuition payment. We offer a choice with the following options.
Our school is in line with international standards for osteopathy education (OSEAN, WHO, EFSOET, CEN). We offer over 2,000 hours of teaching during the 4.5-year program, including clinical practice and supervised training.
Our faculty members are internationally recognized and highly qualified osteopaths. We support our students through assistants who provide them with professional assistance.
We place great emphasis on practical education through interactive seminars. Our student zone is equipped with audiovisual recordings of seminars and various learning materials to aid you in your studies.
Prepare for a successful career in osteopathy and become part of our excellent educational program.
After completing the 4,5 year study program, you will have the opportunity to write a diploma thesis and become a certified osteopath with the title of Diploma in Osteopathy (DO).
THE WORKS ARE INSPECTED AND ASSESSED ACCORDING TO THE RECOMMENDATIONS:
Higher Education Act

The National Qualifications Framework system resulting from the Bologna Process
Graduates of the Slovak School of Osteopathy will have a broad spectrum of key competencies that form the foundation of the osteopathic approach to healthcare. These competencies will be evident in the diagnosis, management, and treatment of patients.
Graduates will possess skills in osteopathic history-taking, diagnosis, and treatment planning. They will excel in palpation and clinical skills necessary for diagnosing somatic dysfunctions with an emphasis on osteopathic diagnosis. They will also have expertise in investigating and understanding relevant tests and data, including diagnostic imaging and laboratory results.
Graduates will have a deep understanding of the indications for osteopathic treatment and the contraindications of specific osteopathic techniques. Additionally, they will have awareness of ethical and legal aspects of healthcare.
Graduates demonstrate confidence and have the ability to be self-critical and receive positive feedback from patients and colleagues.
Supervised osteopathic clinical practice is an integral part of osteopathic education at the Slovak School of Osteopathy. Students will have the opportunity to gain practical experience directly during seminars and exercises. These practical activities include observation, diagnosis, and treatment under expert supervision.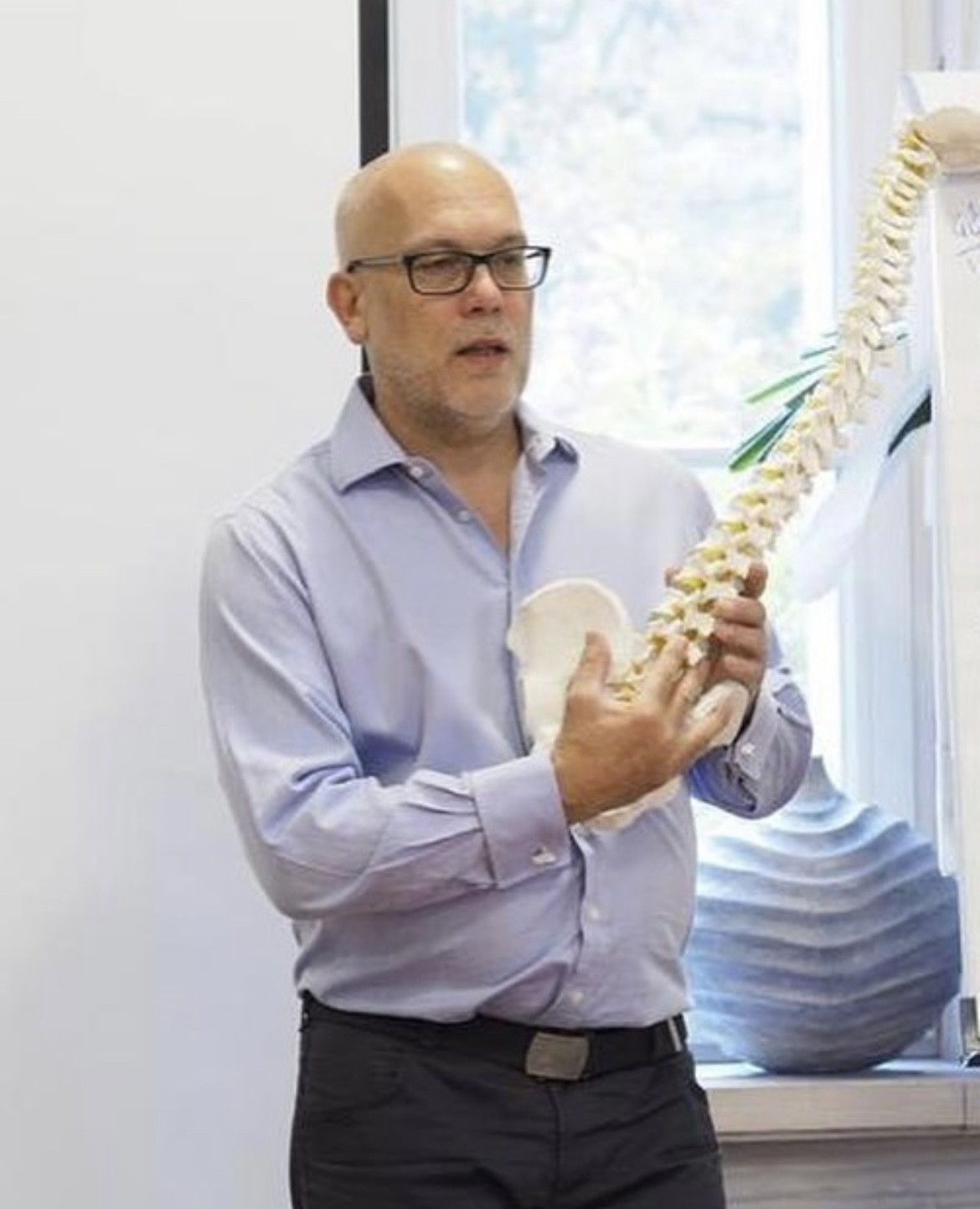 JON PARSONS, D.O. MSC OST MA ED RES PGCHE SFHEA
Osteopath
Jon graduated in osteopathy from ESO (European School of Osteopathy) in 1989 and obtained a master's degree in osteopathy in 2004. He is a qualified lecturer with a Post Graduate Certificate in Higher Education (PGCHE) and a master's degree in pedagogical research. He works as a senior employee of the Higher Education Academy (HEA).
WALTER LLEWELLYN MCKONE, D.O.
Osteopath
Walter Llewellyn McKone DO graduated from the British School of Osteopathy (UCO) in 1984 and is a member of the General Osteopathic Council, Royal Society of Medicine, and the International Society of Philosophers (UK). Walter lectures internationally on subjects such as the History of Philosophy and Science, the Osteopathic Method, Osteopathy and Cardiology (with Acute Respiratory Syndrome), the Cranial Vertebrae (Charlotte Weaver) and Osteopathic Diagnosis in Visceral Illness.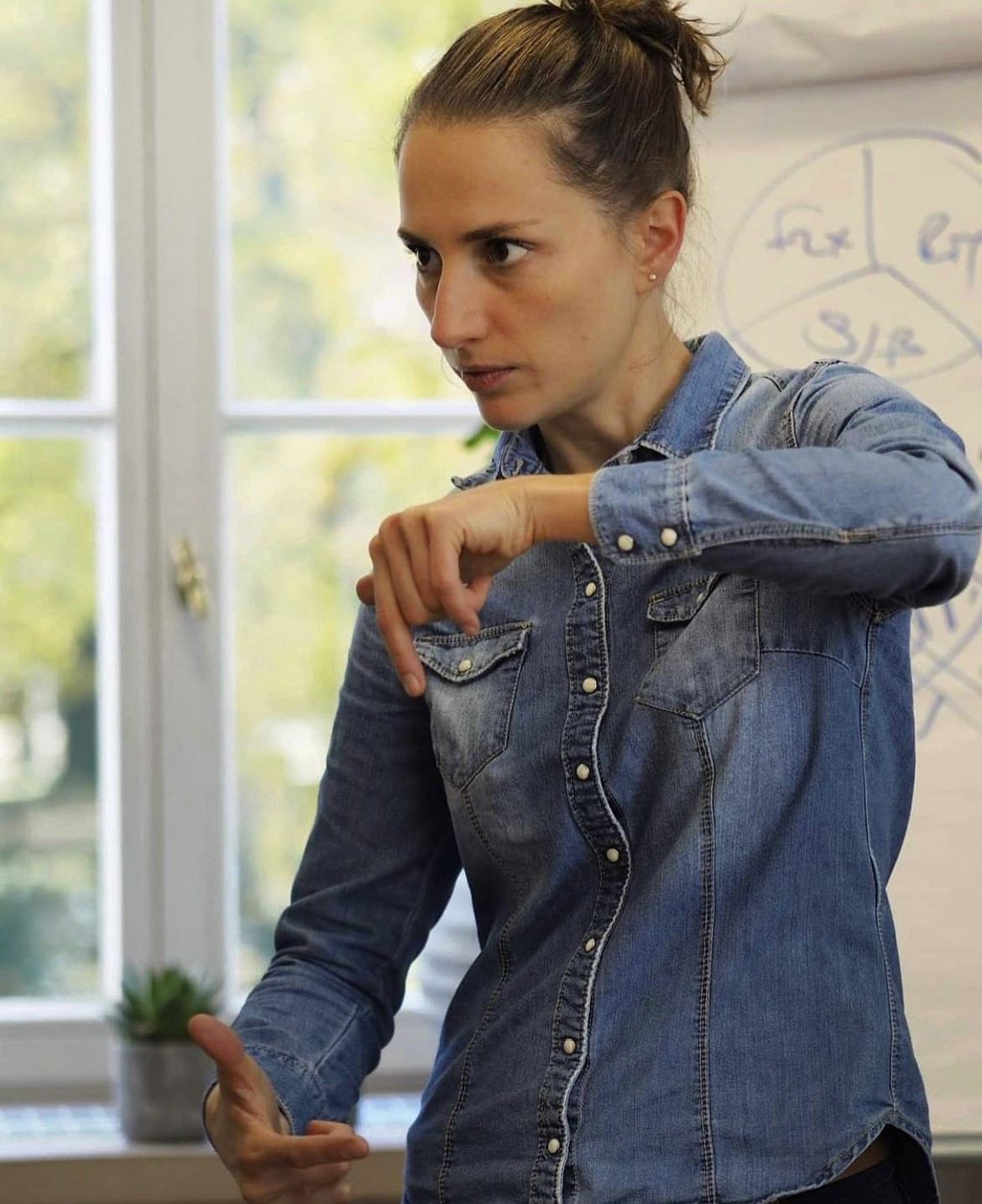 MAGDA KLIMASZEVSKA,MGR D.O.
Osteopath
She graduated in physiotherapy in 2014. During her master's degree, she decided to start studying Osteopathy, which she completed in 2018. She works in her private practice with a whole range of patients, with the main focus on the smallest ones. Translator of courses and books in the field of osteopathy, physiotherapy and medicine. Education assistant at the Academy of Osteopathy in Poland. Founder of the Osteopathy project for Kyrgyzstan. In previous years, conducting courses for physiotherapists.
DR. FRANCESCO BASSI
Osteopath
He studied osteopathy at ICOM College in Cinisello Balsamo. He further continued his studies by obtaining a 1st degree Master of Osteopathic Sciences at the University of Milan-Bicocca and an MCB diploma at Ecolife in Milan. He immediately began a consistent clinical / outpatient activity, gaining considerable experience in the manual therapy sector. In 2020, he decided to make his technical experience available to students and colleagues in cooperation with Dr. Lorusso in various educational projects of the osteopathic specialty (video courses, live courses and personal coaching services)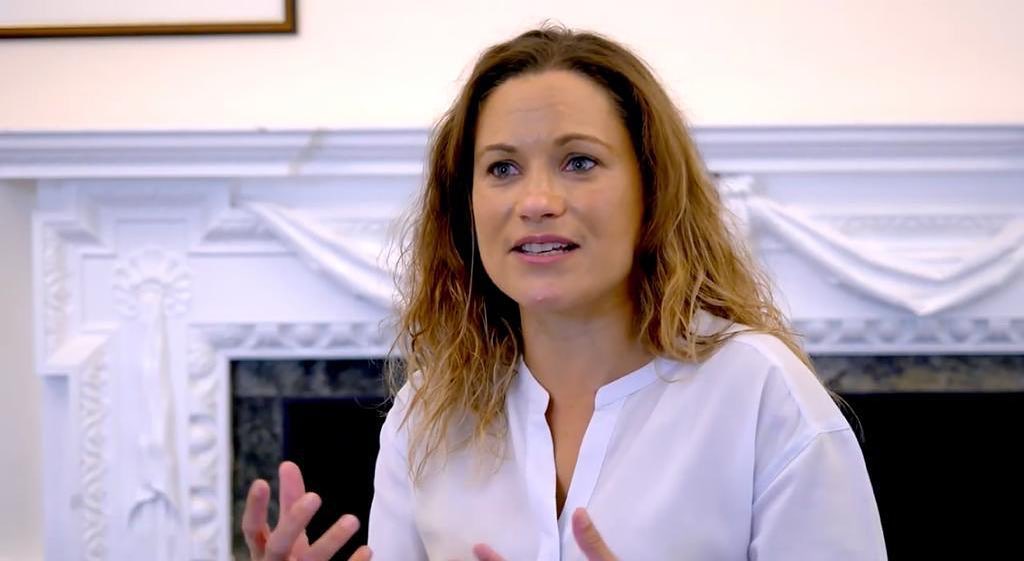 Catherine Clair DO, MSc(Ost), BSc(Hons)Ost, PGCertHE
Osteopath
Catherine is a registered osteopath who graduated in 2005 from the European School of Osteopathy in Maidstone, Kent after four years of training, two of which were in France. This bicultural training gave her the opportunity to discover the French and English concepts of osteopathy enabling her to be familiar with a broad range of techniques. From this learning experience arose a particular interest in treating children and constitutional disorders; however she finds every case unique and interesting. She is also a lecturer both at undergraduate and international levels at the European School of Osteopathy. In her spare time Catherine enjoys travelling to the continent to visit her family as well as occasionally to Brazil.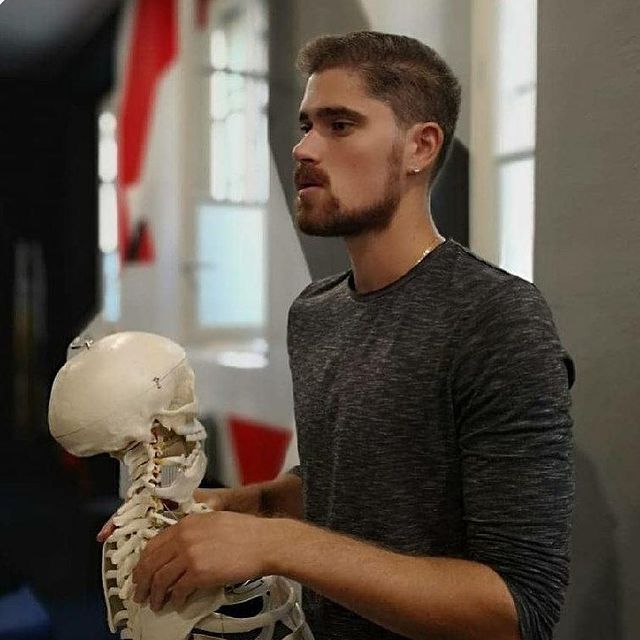 Dr. Alessandro Lorusso
Osteopath
He graduated in physiotherapy with honors at the University of Vita-Salute San Raffaele in Milan. He immediately specialized in orthopedic rehabilitation and athletic training of professional athletes, collaborating with famous names in sport. He completed his studies with a graduation in the field of osteopathy at the Academy of Osteopathy in Bergamo and attending anatomical dissection courses at the Universitè Descartes in Paris. Since 2015, he has been teaching biomechanics and structural osteopathy at Academy Osteopathy in Bergamo, Busto Arsizio and Brescia. Over the years, he has added academic teaching to his full-fledged clinical/outpatient activity and is increasingly oriented in the training field, up to the promotion of autonomous specialization projects in the osteopathic field (video courses, live courses and personal coaching services).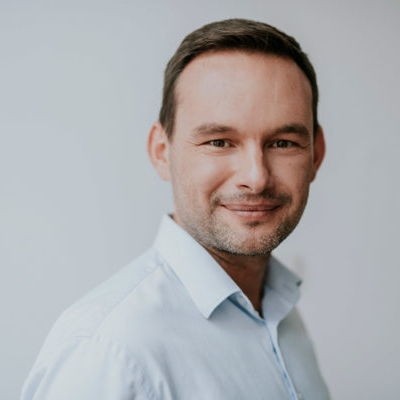 Msc. Marcin Brzozowski
Osteopath
Marcin Brzozowski is an expert in the field of osteopathy with years of experience. After successfully completing his studies in physiotherapy in 2004, he began his career working with patients while also serving as an assistant at Wroclaw University of Health and Sport Sciences. Since 2008, he has become a respected lecturer, teaching physiotherapists and sharing his knowledge at various physiotherapy schools in Poland, including the State Medical University of Applied Sciences in Opole, Copernicus - Physiotherapy Department in Wrocław, and Humanistic High School - Physiotherapy Department in Wrocław. His postgraduate courses focus on various topics, including trigger point therapy, pelvic and lumbar spine therapy (soft tissue techniques), headache therapy, diaphragm therapy, newborn and infant therapy. In 2018, he successfully completed his studies in osteopathy at the Academy of Osteopathy in Poznań. After his osteopathy studies, he also graduated from a two-year postgraduate course specializing in pediatric osteopathy, enabling him to effectively work with patients of different age groups.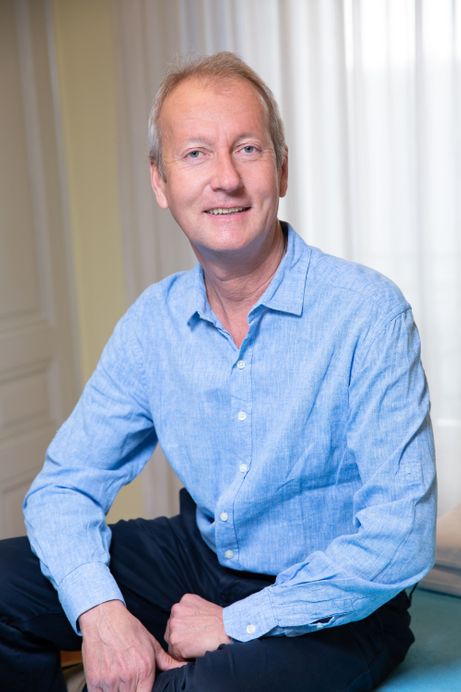 Nick Marcer Phd, MSc Ost, D.O. AIAS.
Osteopath
Nick Marcer is an international lecturer and examiner with over 35 years of experience. He began his medical studies in 1979 at The London Hospital Medical School. In 1984, he studied osteopathy at the European School of Osteopathy (ESO) in Maidstone, England. After completing his studies, he started teaching at ESO. Prior to relocating from the UK to Switzerland in 1999, he was a lecturer in anatomy, director of a sports clinic at the European School of Osteopathy, and an international examiner at various osteopathic schools. In 2000, his collaboration with Dr. Waldburger, former head of the rheumatology department at the Cantonal Hospital in Fribourg, paved the way for significant regulatory changes for osteopaths in Switzerland.
Thomas Attlee D.O., R.C.S.T.
Osteopath
Thomas Attlee is the founder and director of the College of Cranio-Sacral Therapy in Primrose Hill, London. It is the first, largest, and most established school of its kind in Europe. He has been practicing craniosacral therapy for nearly 40 years. He studied at the European School of Osteopathy and taught anatomy and physiology at the International College of Oriental Medicine for seven years. He has extensive experience with various therapies, meditation techniques, and psychotherapeutic approaches, which form the basis of his teaching. He has been teaching at an international level and practicing craniosacral therapy for over twenty-five years. He is the author of the books "Face to Face with the Face" and "Cranio-Sacral Integration." He resides in London, United Kingdom.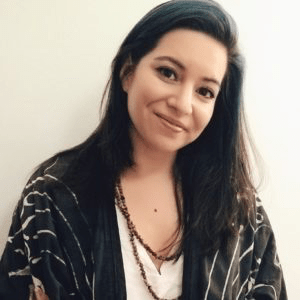 Lizette Villaverde
Osteopath
After more than ten years of practice in the social field, I realized that my passion for supporting and empowering others requires an alternative form of expression, and my search for tools of service took a more holistic direction when I encountered Reiki and Vipassana during my stays in India and Nepal in 2011. These events served as a catalyst that led me to study and subsequently practice craniosacral therapy, which is equally enriching and profound. Since 2014, I have been a lecturer at the College of Craniosacral Therapy, deepening my connection to this integrated work.
The curriculum is compiled according to the international standards OSEAN and WHO. The selection of seminars taught at the Slovak School of Osteopathy is as follows:
Medical semiology
Embryology
Visceral osteopathy
Osteopathy in urogynecology
Osteopathy in pediatrics
Osteopathy in dentistry
Palpation anatomy
Craniosacral osteopathy
ANS – autonomic nervous system
Radiology
Myofascial techniques in osteopathy
Osteopathy in gynecology
BLT-balanced ligamentous tension
Psychosomatics
Diagnosis in osteopathy
Clinical methods
History and philosophy
Biomechanics
HVLA- high velocity low amplitude
Osteopathic integration
Section
Lymphatic techniques in osteopathy
Symptomatology
Physiology of pain
GOT – general osteopathic treatment
Pathology
Parietal osteopathy
Vascular techniques in osteopathy